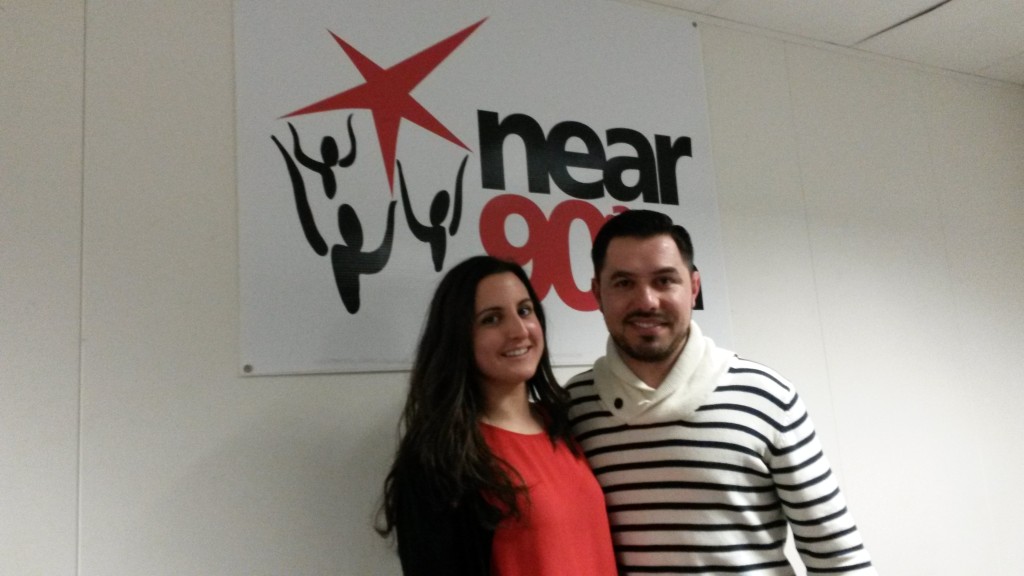 Estefania Martin Lozano and German Cuevas from Latin Sphere Theatre and Club de Teatro Cervantes.
Radio Latina had two guest to celebrated the World Theatre Day, Germán Cuevas and Estefania Martin Lozano, member of the Cervantes Theatre Club and Latin Sphere Theatre. German performed a monologue for our show, we really enjoyed it, he is from Mexico and combines his career as Doctor with his passion for theatre. Stefania came to Ireland to learn English and to try new things, so she chose to being part of this club.
Germán and Estefania will have a presentation of Theatre in Spanish at the Instituto Cervantes during the celebration of World Book Day on Thursday, April 21 at 6:30pm. If you missed the show or you want to know more a Germán and Estefania and this events, listen to us here.
[mixcloud https://www.mixcloud.com/radiolatinadublin/show-74-part-1/ width=100% height=120 hide_cover=1 light=1]
[mixcloud https://www.mixcloud.com/radiolatinadublin/show-74-part-2/ width=100% height=120 hide_cover=1 light=1]