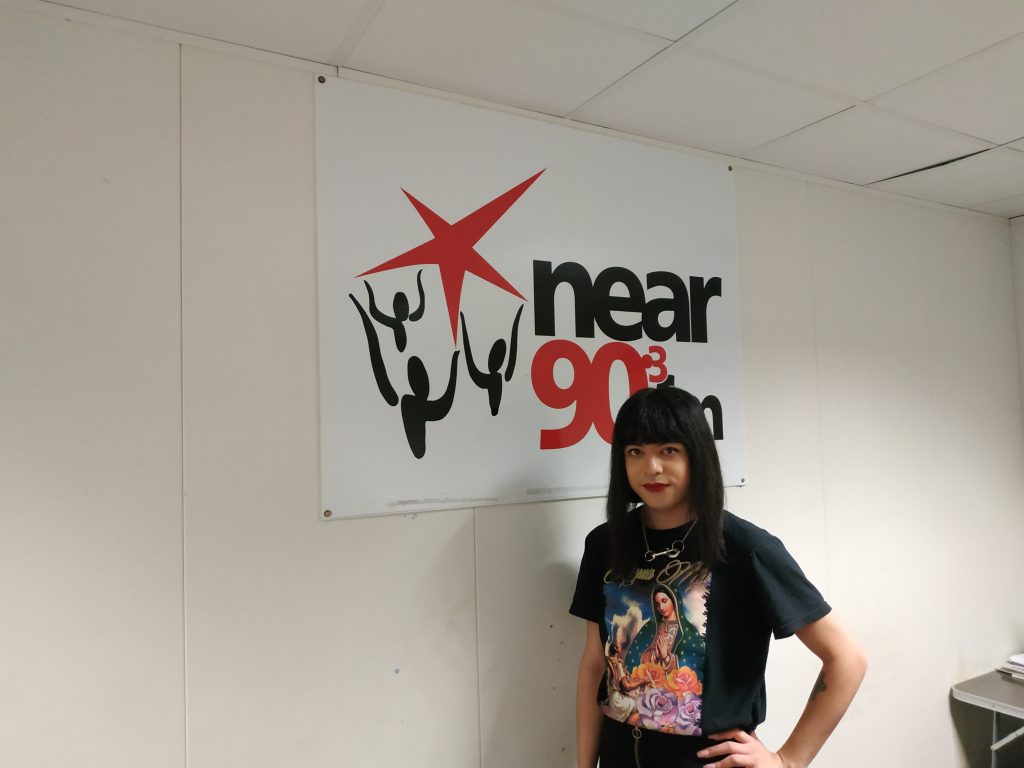 HOLA LATINOS!…This show features an exclusive interview with Mexican-American artist Chris Hinojosa. Chris is currently artist in residence in the Dublin-based artist-run workspace and gallery, A4 Sounds, under their We Only Want the Earth programme.
Chris was born in Corpus Christi, Texas, and holds a BFA in Photography from the Maryland Institute College of Art and a MFA in Fine Art from Goldsmiths University of London. The interview covers her artistic practice – how in her work the stage is an opportunity for the suspension of disbelief and the reclamation of space, and the use of fantasy as mechanisms for shifting power dynamics. We also talk about how her work includes her experience as a Latinx Trans woman and explores modes of normalizing public conversation around trauma, specifically as it relates to trans identity.
All the music in the show was picked out by Chris – includes tracks from Selena Quintanilla, Rosalía and C.Tangana. The video of a performance in London that we talk about in the show can be viewed at this link. You can follow Chris on Instagram @kameha_mija, and check out her website.
Listen the full interview here in our show:
[mixcloud https://www.mixcloud.com/radiolatinadublin/show-255-chris-hinojosa-artista-mexicana-residente-en-a4-sounds-in-dublín/ width=100% height=120 hide_cover=1]