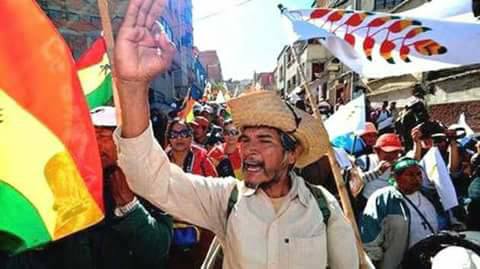 «The TIPNIS is an issue of human rights, and their defence is a duty of everyone in Bolivia, but also of the international community»
«El TIPNIS es una cuestion de derechos humanos y su defensa un deber de los bolivianos, pero también de la comunidad internacional»  – Marcial Fabricano Noe.

In Radio Latina en Dublin, we had the chance to speak with one of the historical leaders of the Indigenous Territory and National Park Isiboro Secure (TIPNIS) and social movements in Bolivia. Marcial Fabricano Noe, Bolivian indigenous leader from the Mojeño-Trinitario ethnic group and one of the voices in the 1990 March for Territory and Dignity.
Marcial Fabricano in an interview with Radio Latina show, explained the current situation of the TIPNIS, and how the construction of the main road from Cochabamba to Beni in Bolivia will affect the life of indigenous people of this territory and the effects in one of the main natural resources in the Amazons. One of his main concerns is that the project will bring new difficulties for the wildlife of the area, like colonizers, illegal coca production and contamination to rivers and destruction of the forest, while potentially damaging indigenous groups cultures and identities.
We are going to follow up this topic in the following weeks, as new actions are taking place in Bolivia and several countries in support to the indigenous movements. Listen the full interview below (Spanish), and get more information, music and sections about Latin America.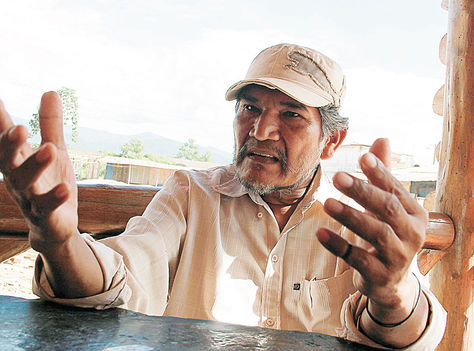 En Radio Latina en Dublín tuvimos la oportunidad de hablar con uno de los líderes históricos del Territorio Indígena Parque Nacional Isiboro Seguro (TIPNIS) y los movimientos sociales en Bolivia. Marcial Fabricano Noe, líder indígena boliviano de la etnia Mojeño-Trinitario y una de las voces de la Marcha por el Territorio y la Dignidad de 1990.
Marcial Fabricano en una entrevista con Radio Latina, explicó la situación actual del TIPNIS y cómo la construcción de la carretera principal de Cochabamba a Beni en Bolivia afectará la vida de los indígenas de este territorio y los efectos sobre uno de los principales recursos naturales en la Amazonía. Una de sus principales preocupaciones es que el proyecto traerá nuevas dificultades para la vida silvestre de la zona, ya que el incrementaría desplazamiento de colonizadores, la producción ilegal de coca, la contaminación de los ríos y la destrucción del bosque, al mismo tiempo dañando potencialmente las culturas y las identidades de los grupos indígenas de la zona.
Vamos a dar seguimiento a este tema en las próximas semanas, ya que se están llevando a cabo nuevas acciones en Bolivia y en varios países en apoyo a los movimientos indígenas. Escucha la entrevista completa y obtén más información, música y secciones sobre América Latina.