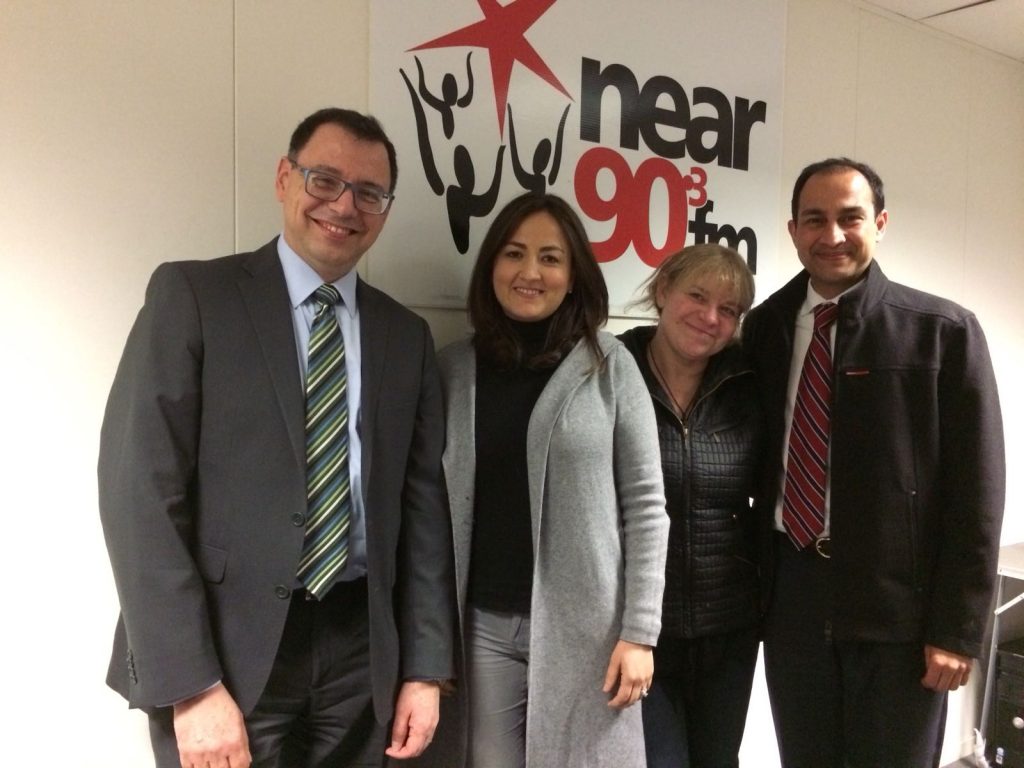 Ambassador of Mexico Miguel Malfavón, artist Maria Valdez, Art Promoter Doris Calderon, Chief Chancellor  Eduardo Rea Falcon.
In our last show we have very special guests from Mexico to invite us to the second part of the Exhibition «Colores de Mexico» this time showing the a contemporary view of Mexico. This is the first time that 25 artists are joined together to show their talent and masterpieces to the public in Ireland. The Ambassador of Mexico Miguel Malfavon explained the experience of this colorful event inviting us to be part of this, visiting the Embassy of Mexico in Dublin on 19 Raglan Road, Ballsbridge, Dublin 4.
Radio Latina always committed with Latino communities and organizations in Ireland promoting music, events, arts and more. If you missed the show, catch up here.
[mixcloud https://www.mixcloud.com/radiolatinadublin/show-170-part-1/ width=100% height=120 hide_cover=1]
[mixcloud https://www.mixcloud.com/radiolatinadublin/show-170-part-2/ width=100% height=120 hide_cover=1]