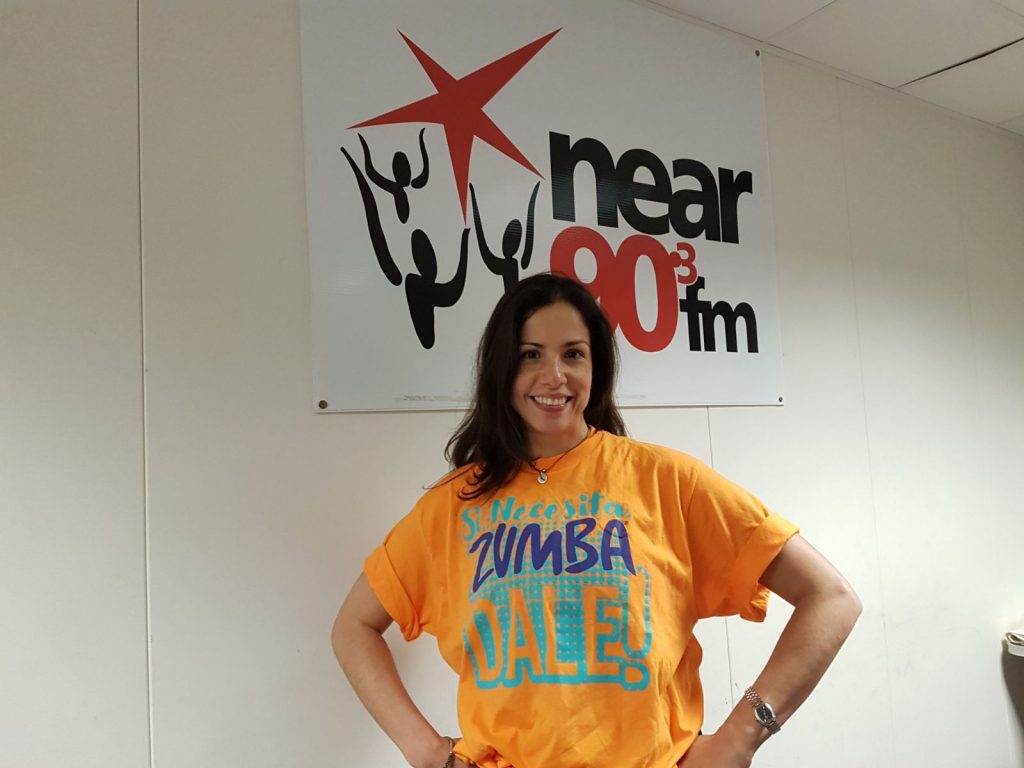 Annik Doza, Zumba instructor and personal trainer.
New year, new you…we started our first of the year talking with Annik Doza, who Annick who is with all of us who arrived in January feeling bad because we have those extra pounds. Annick has a conviction that to make changes you have to train your mind and body together. And it is precisely what we talked with her in our first show of Radio Latina this 2018. Annik gave us some advice of how to improve our lifestyle using our own tools to achieve our goals without stressing ourselves.
Radio Latina comes with more energy this year with our team. Join them every Wednesday from 6 -7PM at NearFM 90.3.
[mixcloud https://www.mixcloud.com/radiolatinadublin/show-157-part-1/ width=100% height=120 hide_cover=1]
[mixcloud https://www.mixcloud.com/radiolatinadublin/show-157-part-2/ width=100% height=120 hide_cover=1]